It's easier than you think to change your reactive dog's behavior. In just a few weeks with just 15 minutes a day, you can teach your dog to focus on you - instead of barking up a storm - when you're out on a walk or having company over at home.
The Relief for Reactive Dogs™ Program is your fast-track to success. Whether your dog loses their marbles over other dogs, people, squirrels, or even the vacuum cleaner, this self-paced video course is for you. 
Learn why most dog parents fail to help their reactive dogs - and why they often make unwanted behaviors worse. 
Dogs don't understand how embarrassing it is at the other end of the leash when you're trying to keep your cool. In those high-reactivity moments, your dog's brain switches into overdrive. They can't think. They can only react. 
When they're in that hyper-aroused emotional state, it's physically impossible for your dog to listen to you.
In this course, you'll learn... 
How to prevent those "out of control" moments, 
What to do when those moments do happen,
How to finally have a calm, happy dog that you can take anywhere. 
The pre-recorded video modules go over the inner workings of your dog's mind - why your dog acts the way they do. Then, we'll walk through simple, effective tricks that anyone can use to change those behaviors. Finally, you'll get an insider's look at real-world training sessions showing you exactly how a professional dog trainer works with reactive dogs just like yours. 
What you receive:
Over 2 hours of pre-recoded live training lessons and smaller sessions broken down into bite-sized modules
Games, tips, and tricks that anyone can use to improve their dog's behavior and emotional well-being
Lifetime access so you can watch and re-watch anytime
A downloadable, printable 20-page workbook to help you create and (stick with!) a personalized training plan.
What you'll need:
Your dog (All dogs can learn - any breed, any size, any age!)
A treat bag full of extra yummy rewards
Just 15 minutes a day
Your dog's best leash and a comfy collar or harness - we recommend FearLess Pet walking gear, but any basic set will do
… And that's it! No experience needed to start training your dog like a pro.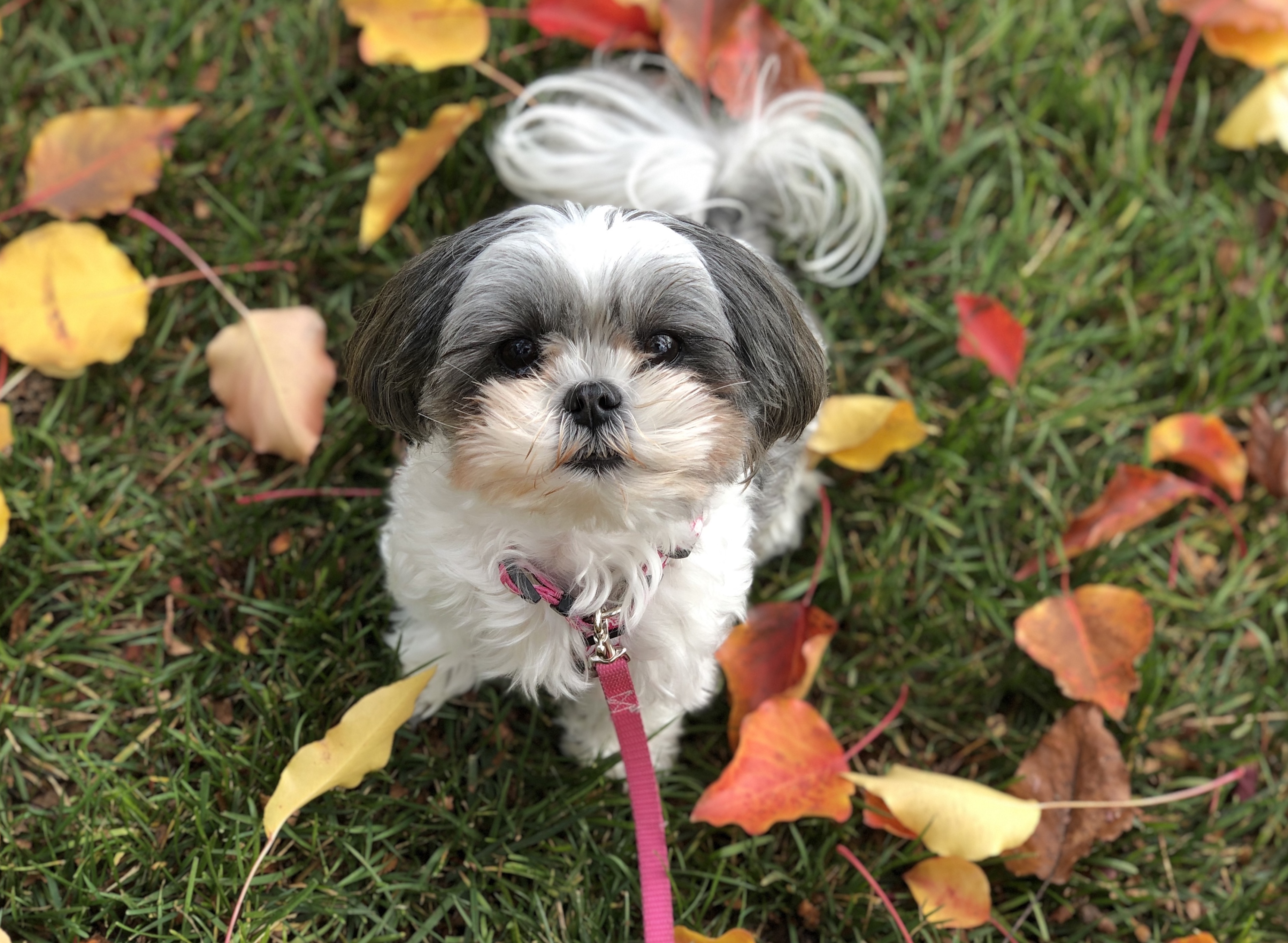 Touch
Quickly redirect your dog with this super-easy cue.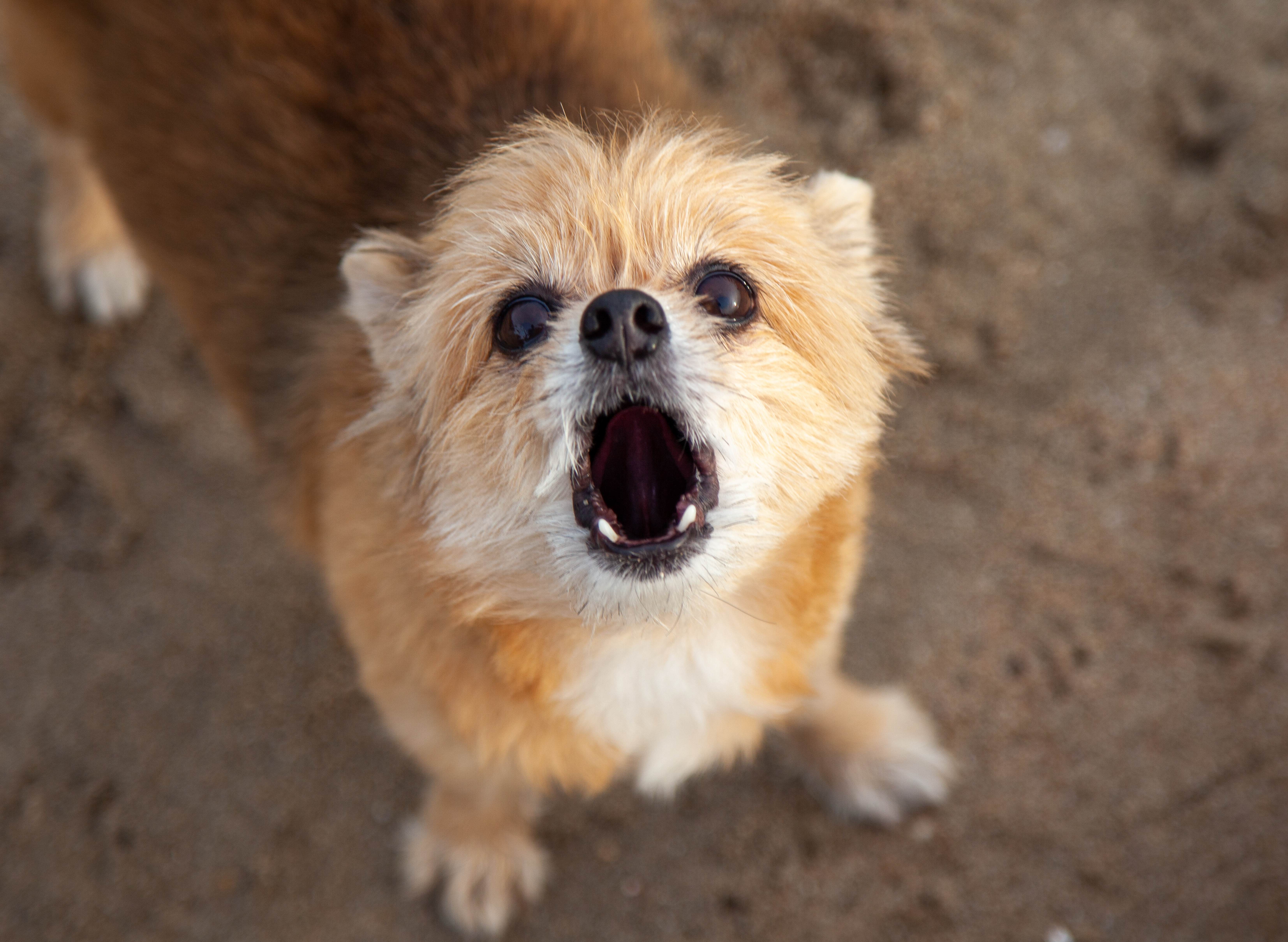 Reactivity Conditioning
A series of exercises (with real-life examples) to help you support your dog and change the way they feel about their triggers.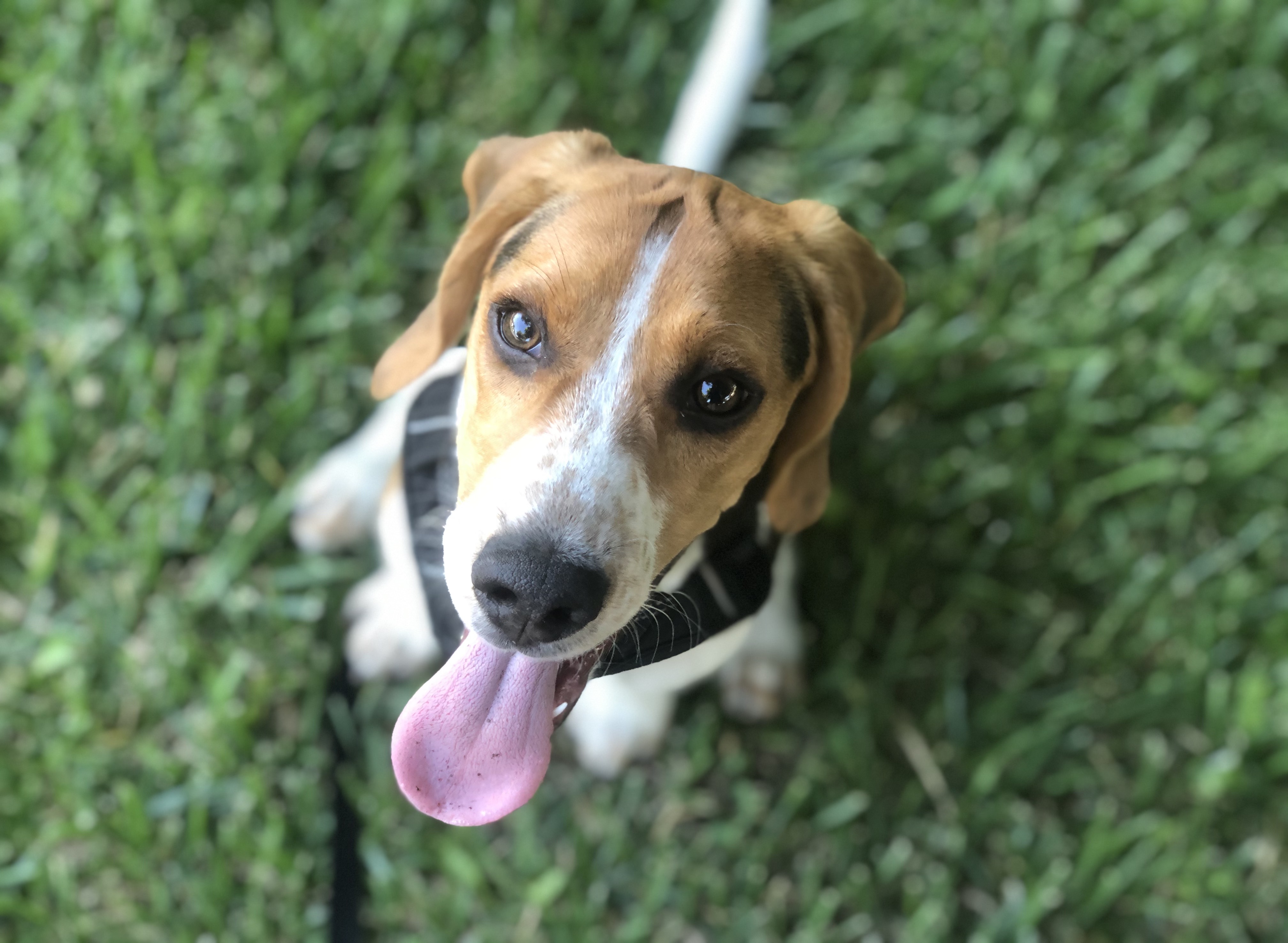 Watch Me
Instantly get your dog's attention even in distracting environments with this simple technique.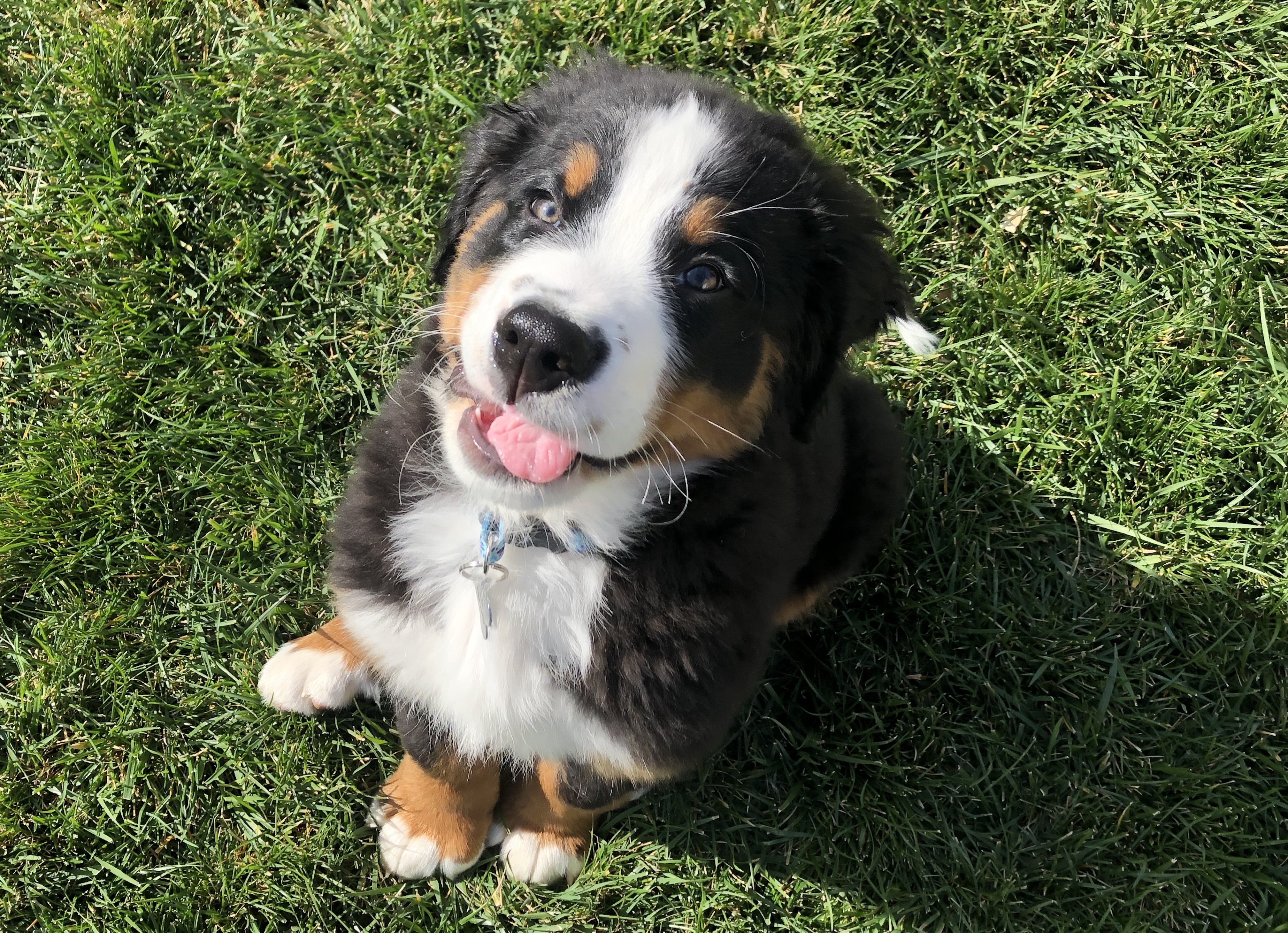 Find It
Light up the "reward center" of your dog's brain with this fun, simple game.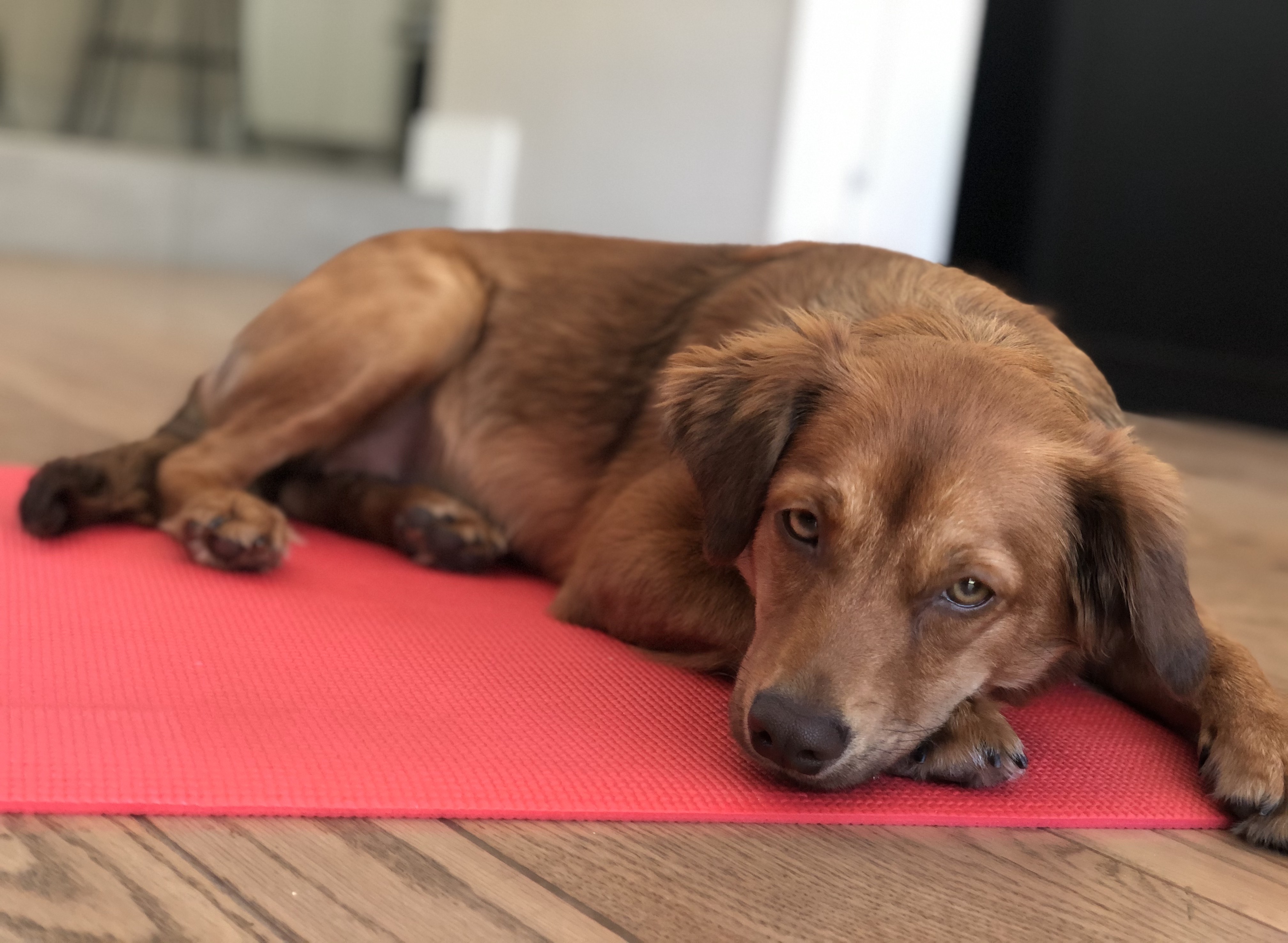 Manners Mat
Teach your dog to relax anywhere, anytime without suppressing stress and anxiety.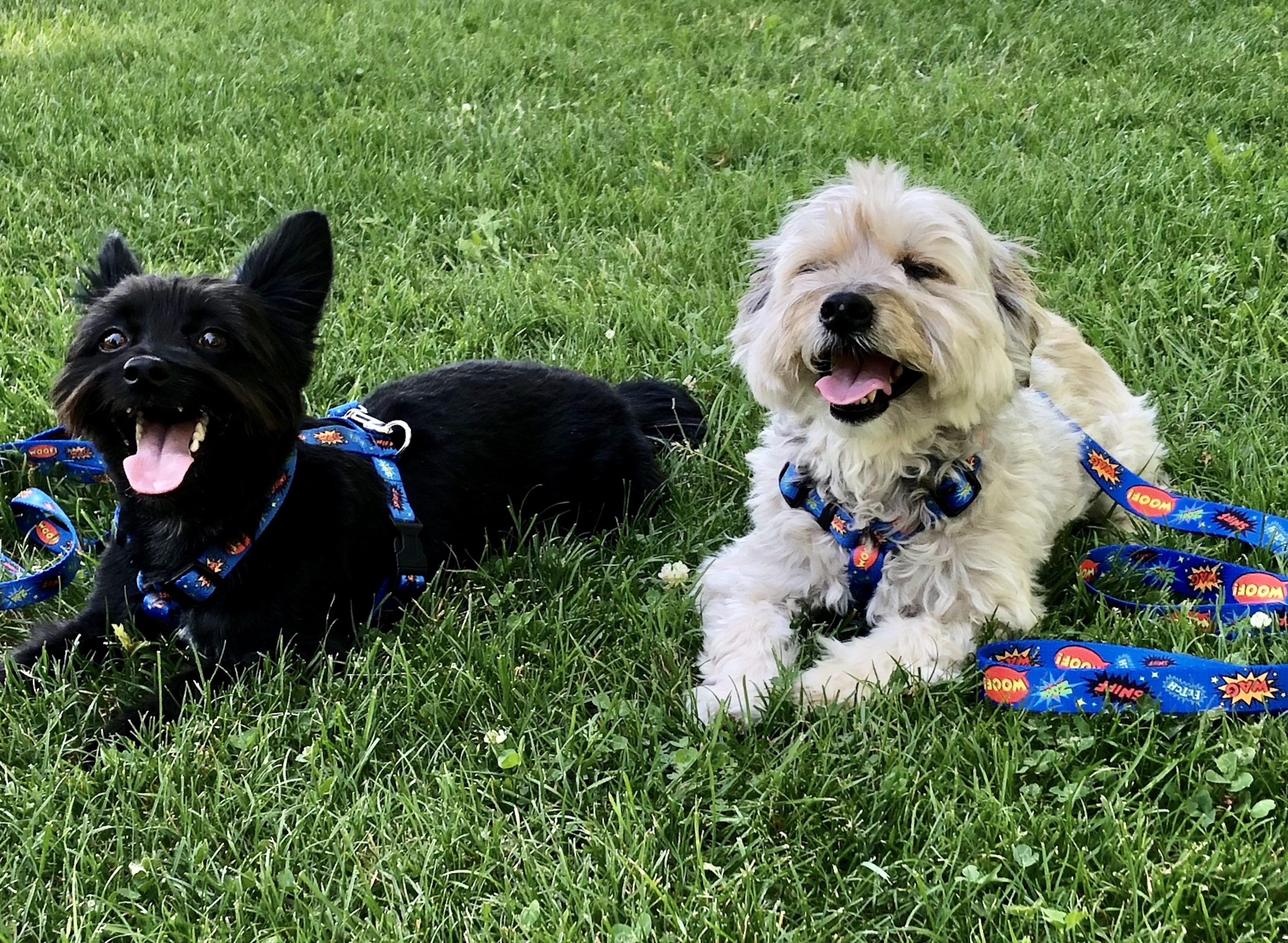 Greetings
Learn how and when to allow your dog to greet other dogs on walks.
Sneak Peek! Professional Training Techniques You'll Learn in Relief for Reactive Dogs™
Course Curriculum
(access by enrolling)
Click the arrow at bottom to review all modules.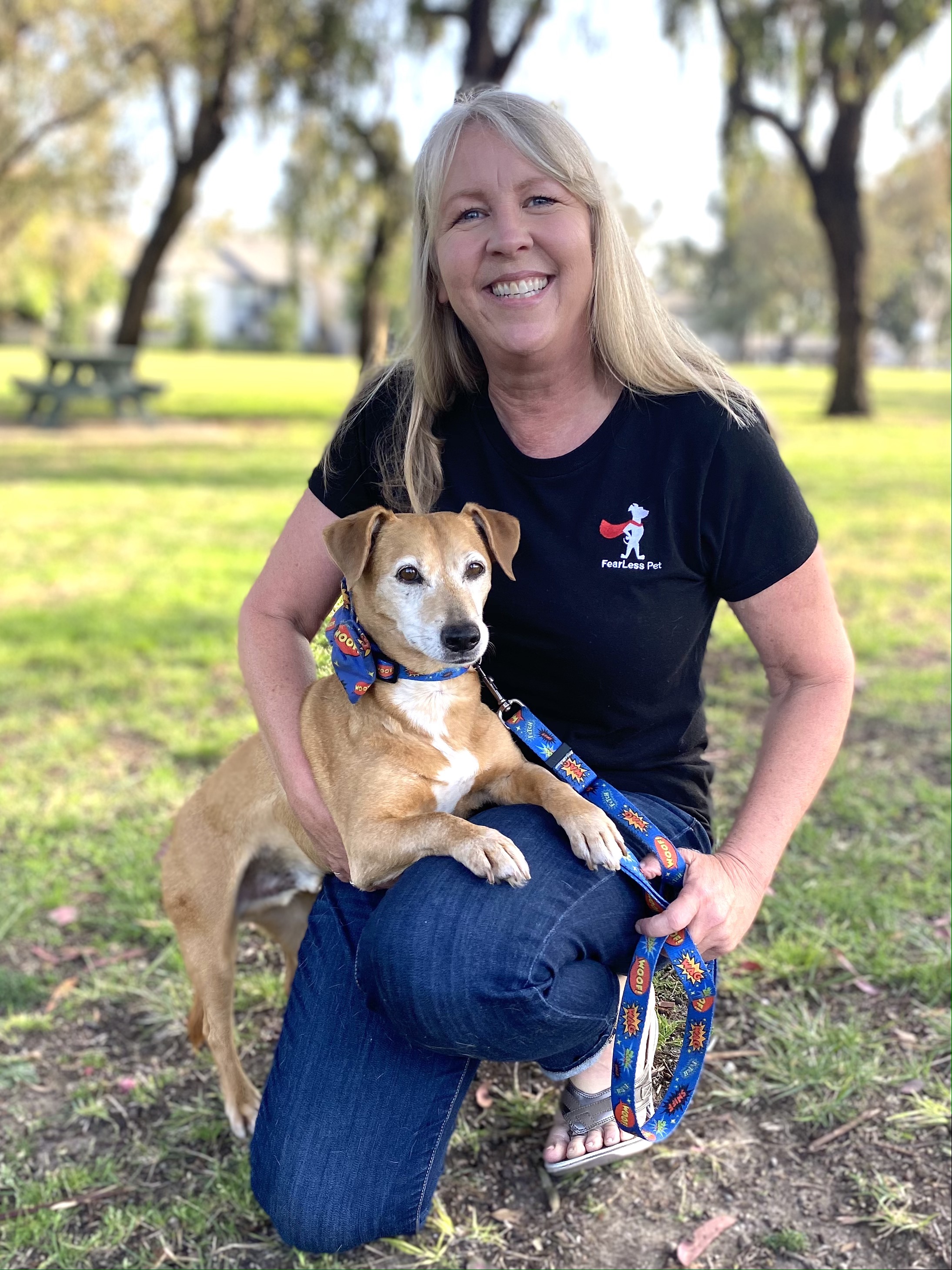 My name is Chris Durrant, CPDT-KA. I am a Certified , Professional Dog Trainer through the CCPDT and Founder of FearLess Pet.
I specialize in working with fearful and reactive dogs. No matter the age or breed, ALL dogs are capable of change. I love helping people understand their dogs and change behaviors. My goal is to offer effective, affordable dog training to all who need it.
"I was certain I had missed my 'training window' for my six year old cockapoo, Graham. When he sees dogs, no matter how far away, he loses his mind. I'm talking high pitched, non-stop barking while doing somersaults and tripping on his leash. To say it's embarrassing is an understatement. I was envious of the dog owners who could enjoy a peaceful walk with their dog. That has never been a reality for me. 
Desperate for help, I reached out to Chris to see what she recommended and I was excited to learn she has a full blown reactivity training program. Going into our first session, I was hopeful, but had zero expectations. Chris jumped in right away and I was shocked by what I saw. She was successfully navigating Graham through a dog-filled park without any of the aforementioned theatrics. Before turning the leash over to me, she walked me through how to properly engage him and reward his good behavior as well as giving me a tiered approach for how to call him down when he reacts. I was filled with so much hope during this first session.
Just two sessions in, and Graham successfully befriended another dog - something I never thought would happen on a walk! 
The tools Chris has given us make it simple to work with Graham both in and out of training sessions. The progress he's made in a short period of time is extremely rewarding for both of us. I'm so thankful for Chris. I know that we are a work in progress, but I finally feel like I'm equipped with the right tips and tricks to address Graham's behavior in a humane way."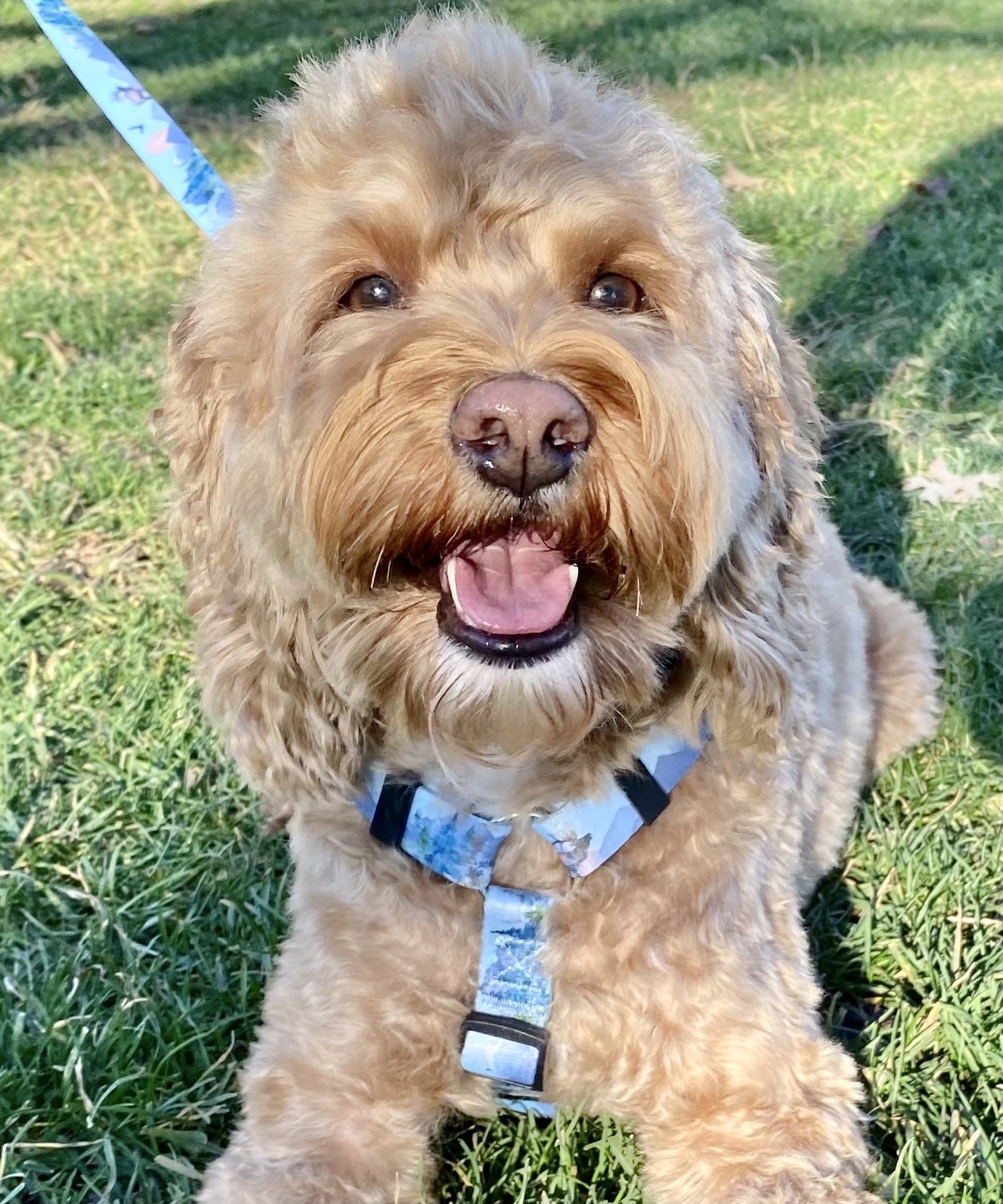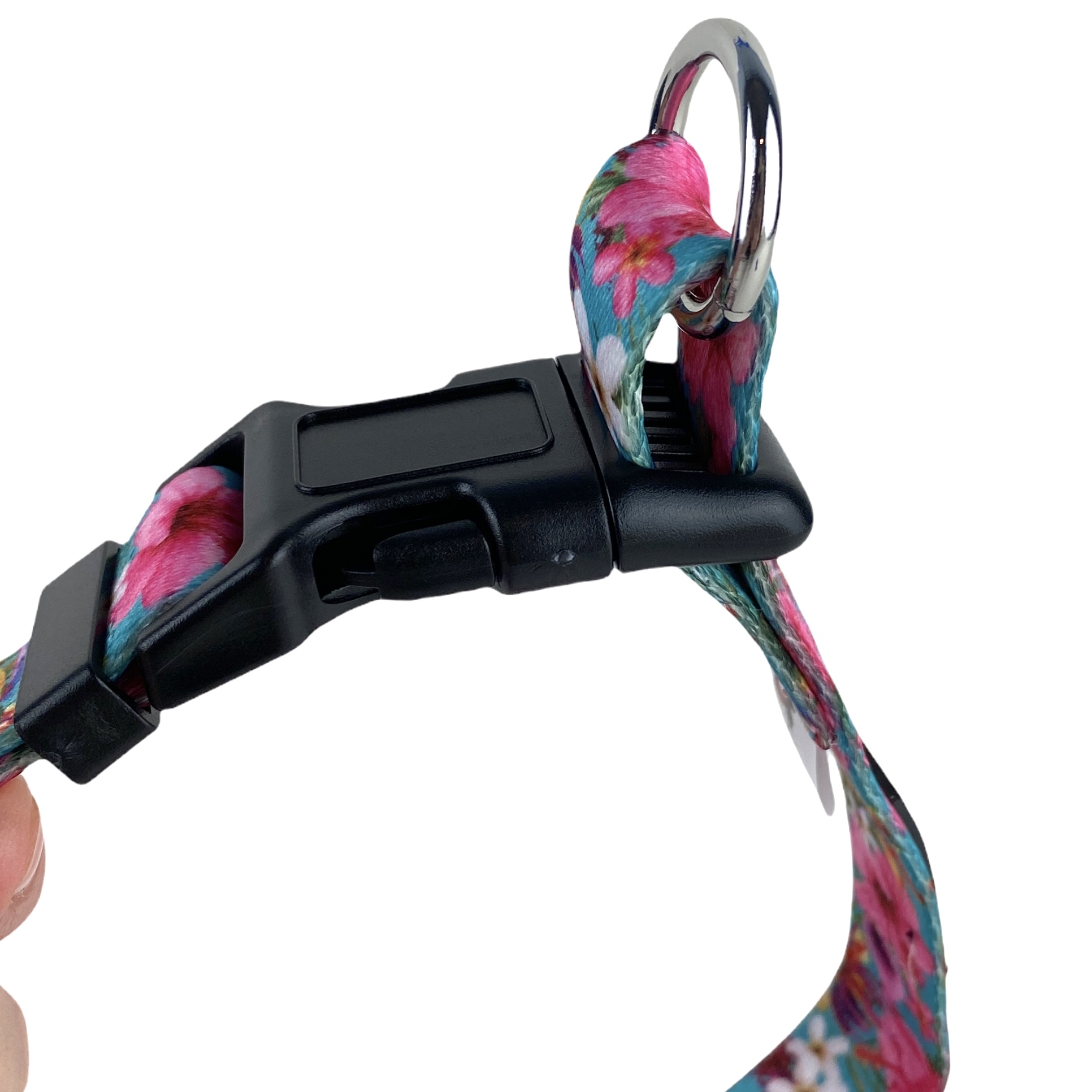 Safe Cinch Collar

Our patented Safe Cinch collar is a great tool for dogs that try to back our of their collar. Designed to keep your dog safe without choking them!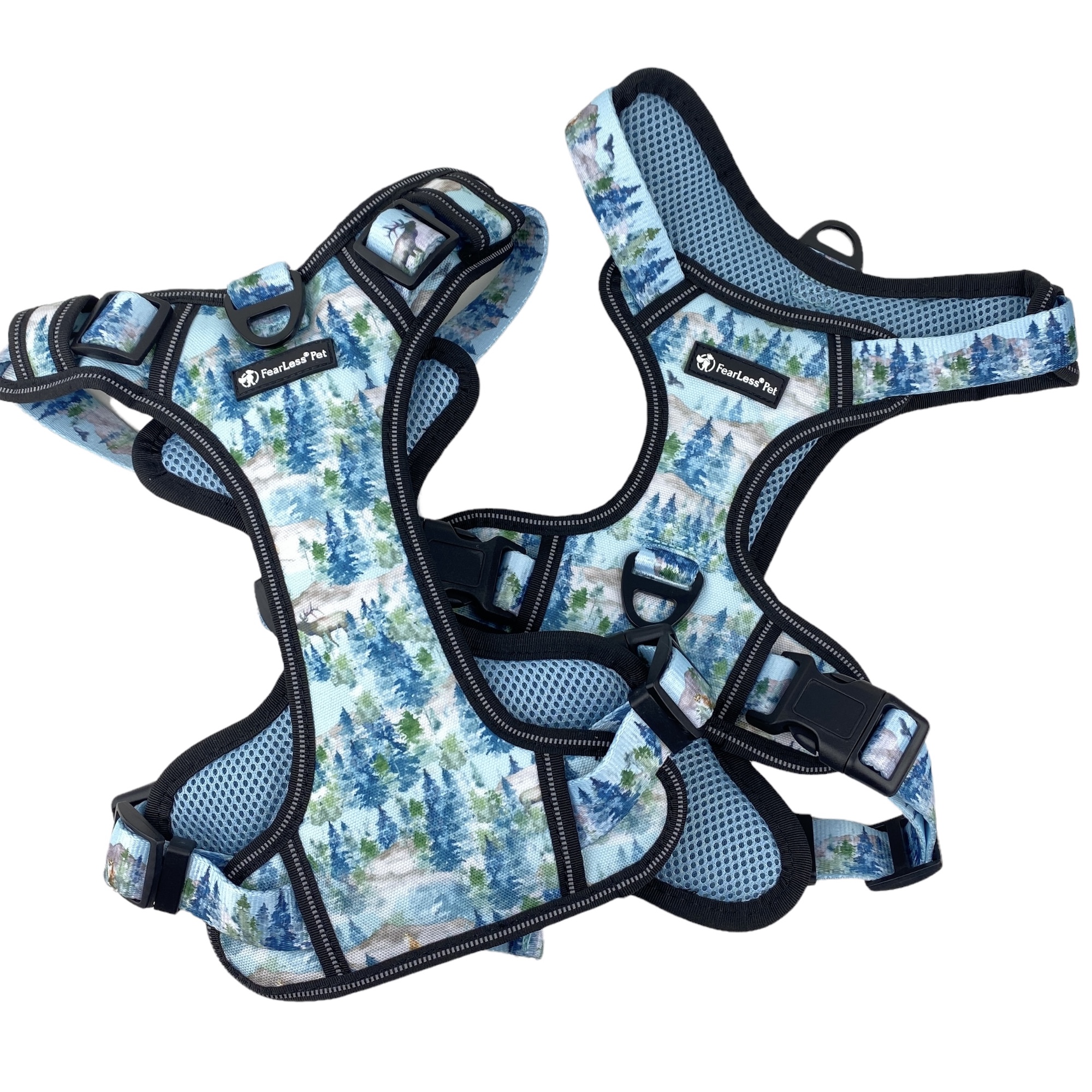 No Pull, No Escape harnesses

This harness is GREAT for a reactive dog. Clip on the front to help with leash pulling, or on the back if your dog doesn't pull on leash. With 4 adjusters, you can fit it perfectly so your dog cannot slip out. We've also added reflective trim to keep you both safe at night!