Do you dream of having a dog that:
Settles down quietly
Is a pleasure to walk
Listens to you (even on a walk)
Wants to be by your side
Sits instead of jumping on guests
At FearLess Dog Training Academy our goal is to give you the tools so you can turn your dog into the dog of your dreams.
Whether you are raising a puppy, adopted a new dog or have an older dog that needs better manners, we have a course for you!
Our Perfectly Puppy series is designed for puppies 6 months and under (although the content will work for ALL dogs), our Adult dog series will work for dogs any age, breed or training level.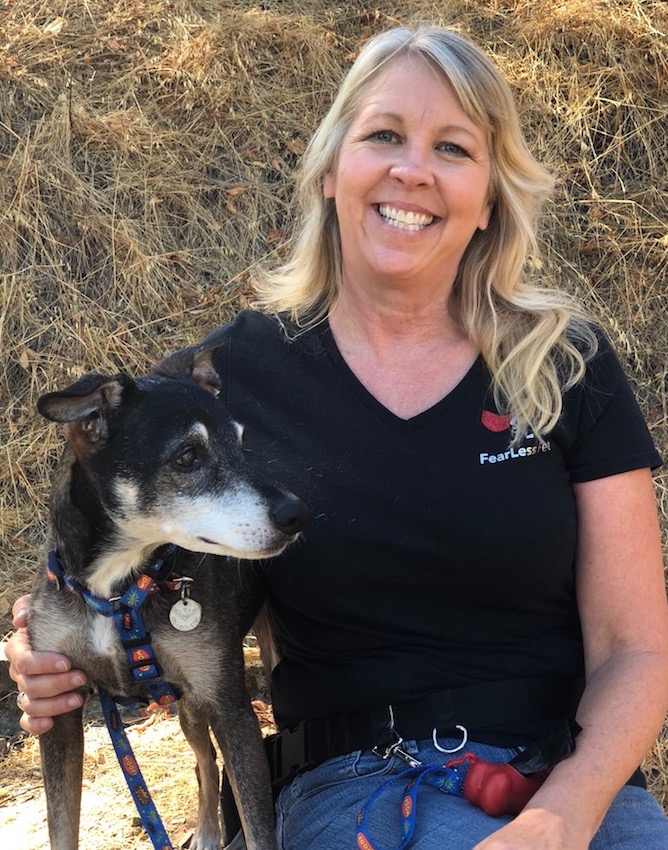 Hi, I'm Chris and I'm excited to help you learn about your dog and change their behaviors.
I am a Professional, Certificated Dog Trainer in Northern California and Founder of FearLess Pet. I have invented several products to make training and life better for dogs. I have over a decade of hands-on dog training experience, education in dog obedience, reactivity, fear and Service Dog Training. I truly enjoy teaching people how to raise respectful and confident dogs.
"Chris is a natural dog trainer, and she has the gift of speaking dog and human. She has helped me understand my dog, and our training problems. Her training methods are thoughtful, sensible, gentle and they work!"
Chris is the best.
- Laura S. (Mom of Kai)